Careers
A career at BAR À LUNETTES Marie-Sopie Dion means being part of the innovation... and we need you to make it happen! Whether for an optician, optometrist, assistant or laboratory technician position, our stores offer a dream work environment.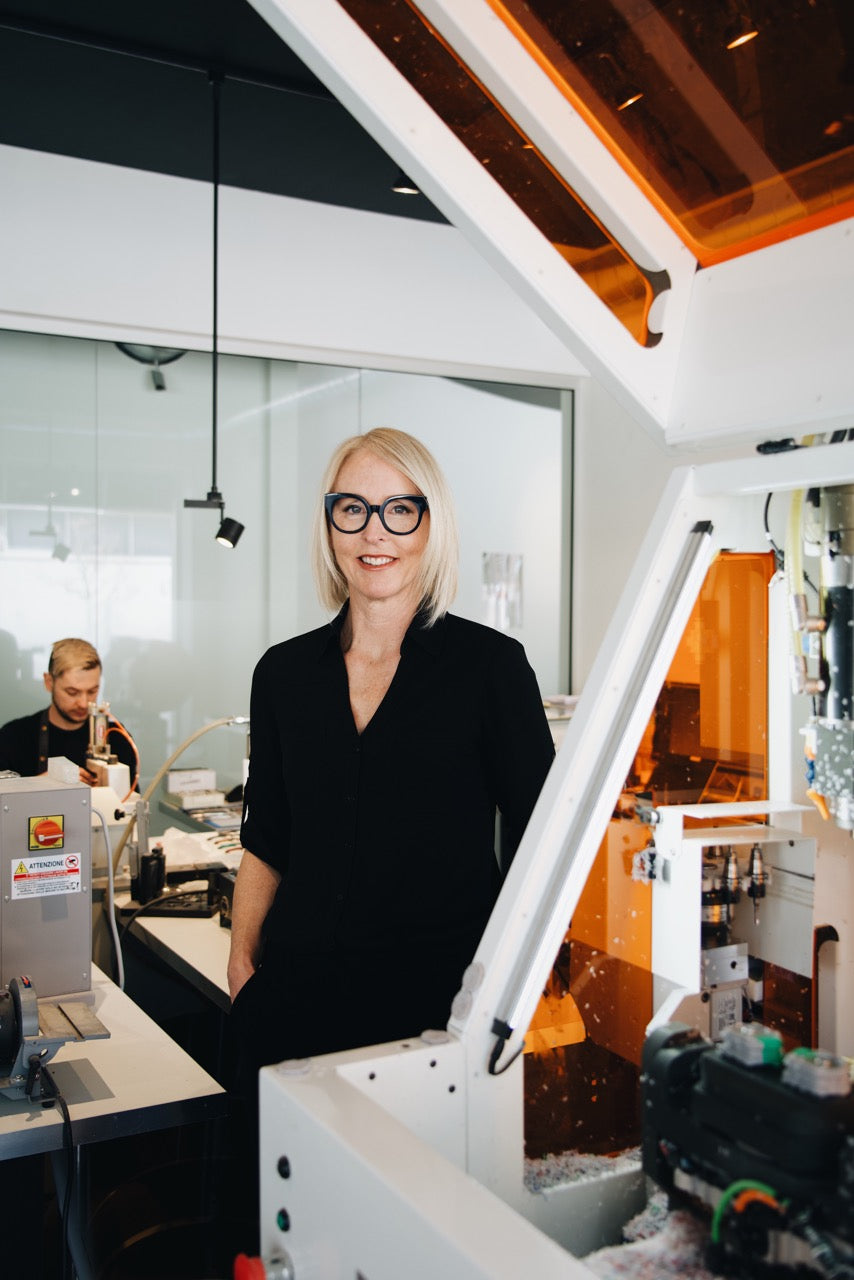 Why work with us
BAR À LUNETTES offers a unique concept, where ready-to-wear frames from over 30 collections around the world are judiciously selected by Marie-Sophie Dion. Even better? We can create bespoke frames tailored to the features and style of our customers, thanks to our Atelier MSD right here in Quebec. Be part of a team that innovates the world of eyewear!
Learn more about us
Looking forward to meet you
We are constantly on the lookout for new talent. Here are our permanently open positions. If you have any questions, want to know more, or would like to apply for a position, write to us or send us your resume!
Send us your resume
Our most wanted job offers
Prescription optician

Stylist at heart; advise clients who are fond of modern design.
Special interest in designer and avant-garde eyewear.
Easy adaptation to technological innovations in optics.
Skilled in laboratory operations (cutting, repairs, adjustments, etc.).
Comfortable providing high-end services to loyal customers.
Particular attention to the customers' appearance and his/her own.
Can make adjustments in contact lenses.
Varied and alternating tasks with team members.
Competitive benefits tailored to the optician's commitment.
Professional atmosphere within a company with 30 years of history.

Optician assistant

The assistant welcomes customers in store and on the phone, opens or validates contact information for customer files, schedules eyewear and optometry appointments, receives payments (eye exam fees, orders, etc.) and performs any other work related to the administration of the clinic.



Excellent written and spoken communication, bilingual (FR/EN).


Experience in the field of optics or fashion; an advantage!


Strong sense of customer service.


Love of teamwork.


Great sense of organization.


Interest in fashion and styling.


Effectiveness in organizing priorities and tasks.


Comfortable with Apple products (iMac and iPad)


Comfortable with the Google Suite (Gmail, Google Calendar, etc.)



Optometrist

The demand from our customers for eye care is growing day by day. If you would like to know more about the possibility of joining our team of optometrists, send us a message via the branch closest to you.

Laboratory technician

Each BAR À LUNETTES has a lens-cutting laboratory and an eyewear repair/manufacturing workshop. If you appreciate well-done manual work and high-end products, we invite you to apply for the position of technician. It will be our pleasure to show you around our facilities.